The Top 10 Mistakes Personal Representatives Make and How to Avoid Them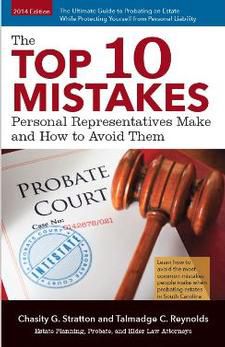 The Ultimate Guide to Probating an Estate While Protecting Yourself from Personal Liability
In this book we'll cover:
How to avoid serious tax consequences incurred by filing documents incorrectly.
When to pay creditors and when to give property away.
Legal notices and deadlines and how to stay on top of them.
The appropriate time to get started.
Why it might not matter what someone told you they wanted to happen to their property.