5 Reasons A Simple Will Might Not Be Enough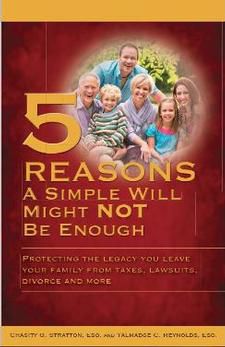 Protecting the legacy you leave your family from taxes, lawsuits, divorce and more.
In this book we'll cover:
How you can protect your loved ones from creditors and predators.
What it takes for your assets to avoid probate.
Why the age when children receive their inheritance is important.
How to make sure assets that bypass probate go where you want them to.
What happens if your beneficiaries have special needs.